Narrative Analytics For People Management
Artificial Intelligence is transforming the world in dramatic ways and is poised to bring even more sweeping changes that will affect all fields of human endeavour–from social interactions, consumer purchasing and healthcare to international relations and military operations.
Increasingly, politicians and businesses study people's perspectives using A.I.-powered data analytics and then accommodate their views to those of the citizens and consumers in order to gain more supporters for their cause. One of the greatest skills is the ability to attract people by demonstrating his or her interest in them and genuinely trying to understand the worldview. We have seen how studying people's perspectives by employing AI techniques and then modifying their views help to gain more supporters. Politics-wise, Barack Obama's 2012 presidential campaign, Narendra Modi in 2014, Donald Trump in 2016 are all prime examples of how artificial intelligence can be a successful tool in politics.
Find out in this webinar how these are done – the techniques that are being deployed; and how beyond political fields, these can be used by policy makers, corporations, research, traders / retailers, trade associations and business chambers as well as media companies to manage their engagement with their stakeholders in the market place or community.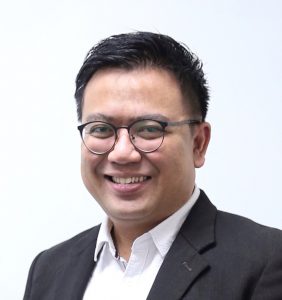 Adj. Practice Prof (AI)
Founder / Group CEO,
MyFinB & CE.A.I;
Honorary-Consul, Cabo Verde (West Africa)
Recently appointed and conferred with the title of Adjunct Professor (AI Practice) by Sunway University effective June 2020.
Awarded Asia-Pacific Young Business Leader Award (AI/Innovation), Top 30 Globally Attractive Companies and Top 25 Hottest Fintech in Asia-Pac
IFN's Global Winner for Best Data and Analytics Platform 2019
Currently serves as an AI advisor to more than 20 public and private institutions as part of the Digital AI Labs (DIAL) programme
Advised 20+ government agencies in SME development and more than 5,000 SMEs in 27 industry groups in Asia-Pacific, Eastern Europe and Africa
Islamic500 – listed as one of the world's top 500 prominent and influential personalities in the Islamic world and economy (A.I./Fintech)
Presently the Honorary Consul for The Republic of Cabo Verde (West Africa)
Board of Governor for Republic Polytechnic (Singapore) and Advisor to its School of Infocomm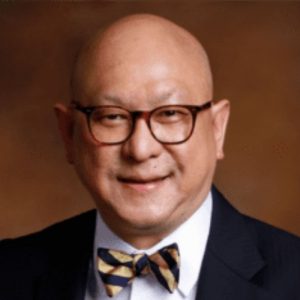 Founder / CEO,
AI Future Asia Pte. Ltd.
Partner, MyFinB
Charles CHEONG is an accomplished in professional Venture Building, AI Advisory & Analytics, Strategic Sourcing & Procurement Services, Commercial & Business Aviation, Financial Services, Blockchain, Banking Operations & Technology and Asset Management industry with 33 years of experience in Asia Pacific.
Charles has multi-disciplinary working experience in sales, technology procurement, business/ corporate advisory, private equity & family office, Aircraft Leasing & Charter, Portfolio Product Development for both Non Shariah and Shariah Compliant Investment grade product for institutional clients across the Asia Pacific market.
Charles has extensive sourcing, procurement and transactional experience in structuring deals and closed more than 1,000 deals to date when he was the Procurement Lead in Regional Procurement Office, Citibank Asia Pacific, Singapore Headquarters.
He is fluent in English, Cantonese, Mandarin, Bahasa Malaysia, Bahasa Indonesia