SPECIAL DIALOGUE WITH LEADING EXPERTS IN AI & ANALYTICS
Topic: AI & Blockchain – Where do they meet and diverge?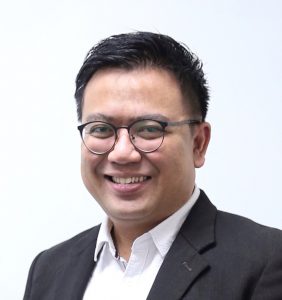 Adj. Practice Prof (AI)
Founder / Group CEO,
MyFinB & CE.A.I;
Honorary-Consul, Cabo Verde (West Africa)
Leads all AI strategy formulation and implementation for public, private and non-profit sectors globally in multiple sector focus

Ranked #1 by US-based think tank group (Thinkers360) for Thought Leadership in digital transformation, AI and predictive analytics since July 2021

Awarded Asia-Pacific Young Business Leader Award (AI/Innovation) by the Ministry of International Trade and Industry (2010), Top 30 Globally Attractive Companies and Top 25 Hottest Fintech in Asia-Pac (2016-18)

Islamic500 – listed as one of the world's top 500 prominent and influential personalities in the Islamic world and economy (A.I./Fintech) in 2019

Presently the Honorary Consul for The Republic of Cabo Verde (West Africa) since 2015

Board of Governor for Republic Polytechnic (Singapore) and Advisor to its School of Infocomm since 2018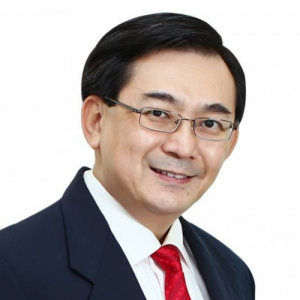 Honorary Advisor, Asia Pacific, Assistive Robotics Association (APARA); Vice-Chairman, International Alliance of Robotics Associations (IARA)
Mr Tian is an industry veteran with more than 28 years of IT consulting for Governments and Multinational Enterprises across the Asia Pacific region.

In the beginning of his career, he held consulting and leadership roles at Accenture (then Arthur Andersen Associates), HP education and HP Consulting later on, where he gained regional experiences with > 150 organizations across the Asian countries over the past three decades.

Mr Tian grounds his strength in business processes and advanced technologies, such as Objects, Case-Base Reasoning and Business Intelligence. Coupled with industry experience spanning sectors in banking, telecommunications, government, healthcare, manufacturing and distribution, Oliver has successfully engaged with clients around optimizing the use of technology and human capital to meet business needs and drive.

In 1991, Mr Tian was awarded JICA's Colombo Scholarship Plan to acquire knowledge on advance technologies from Japan to spearhead National Initiatives in Singapore. In 2014, Mr Tian won the Asia Pacific Entrepreneurship Award (Most Promising Entrepreneur category) by Enterprise Asia.
Other Designations:
Director and Founder, Oliver Tian Associates
CEO, HutCabb Services
Expert/Advisor, AI-for-Good (Asia)
Immediate Past President, Singapore Industrial Automation Association (SIAA)
Former Member of Alumni Advisory Board to President of NUS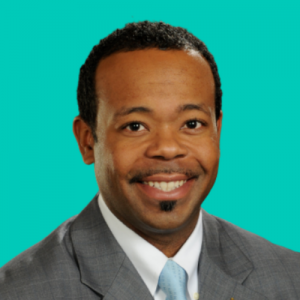 Professor, Project and Supply Chain Management, Penn State University
Dr. Justin Goldston is a Professor of Project and Supply Chain Management at Penn State University, where his research is focused on blending the practices of supply chain management, emerging technologies such as blockchain and Artificial Intelligence, and sustainability to create positive global change. Goldston is also the Co-founder of SydTek, a blockchain startup that is looking to reinvent higher education with the Web3 way that will enable students from around the world to collaborate and build solutions centered around blockchain, Artificial Intelligence, and the Internet of Things (IoT).
Outside of being a five-time TEDx speaker where he discussed blockchain and Artificial Intelligence, Goldston has over 20 years of experience consulting with organizations worldwide on enterprise-wide digital transformation initiatives. Goldston has also led and assisted in the development of Blockchain, Supply Chain Management, Sustainability, and Business Analytics programs and courses at Georgetown University, Texas A&M University, Davenport University, and North Carolina Wesleyan College, and has evaluated doctoral programs for the Department of Higher Education. In addition, Goldston serves on the Graduate Advisory Board at various higher education institutions, including Georgetown University, is the author of multiple peer-reviewed journal articles on supply chain management, sustainability, and innovative technologies, of Critical Success Factors in ERP Implementations, and of the forthcoming book AI for Good: Achieving Sustainability Through Citizen Science and Organizational Citizenship.
CEO, Peritus Partners Inc; BOD Audit Committee, Tech/ Cyber / Lead, NASDAQ:BMCH & TSX.V:BLN
Profile is to be updated.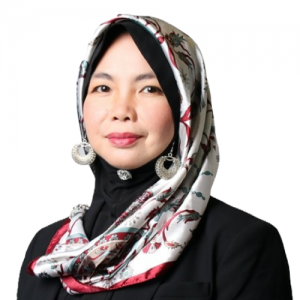 Co-Founder / Director & CIO, Kanzun Ventures Management
Profile is to be updated.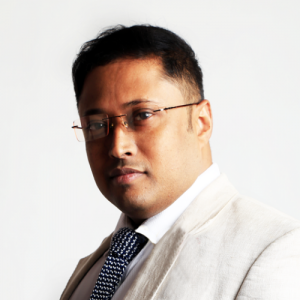 Founder / CEO, Virtualinfocom
Profile is to be updated.