SPECIAL DIALOGUE WITH LEADING EXPERTS IN AI & ANALYTICS
The real estate sector is in a great position to leverage AI and automation technologies to increase productivity, reduce costs and minimize errors. The number of technology and management experts will continue to grow as the demand for upstream and downstream activities relating to property sector will increase dramatically.
Whether you are a property developer, estate management or real estate sales, AI / analytics can be used for analysing existing market and financial data to extrapolate into the future and make recommendations.
Through this webinar, you will get to gain insights on how the use of Natural Language expert systems is being applied in the following areas:
▪Analyse project budgeting
▪Conduct cost benefit analysis
▪Customer behavioural trends
▪Examine market insights
▪Assess property potential
▪Optimise land use
Find out more about AI and its use in the property industry in this webinar.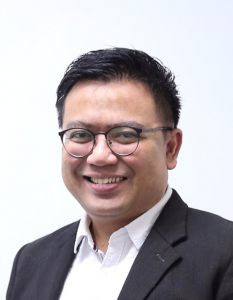 M Nazri
Adj Practice Prof (AI), Founder / Group CEO, MyFinB & CE.A.I; Honorary-Consul, Cabo Verde (West Africa)
Recently appointed and conferred with the title of Adjunct Professor (AI Practice) by Sunway University effective June 2020.
Awarded Asia-Pacific Young Business Leader Award (AI/Innovation), Top 30 Globally Attractive Companies and Top 25 Hottest Fintech in Asia-Pac
IFN's Global Winner for Best Data and Analytics Platform 2019
Currently serves as an AI advisor to more than 20 public and private institutions as part of the Digital AI Labs (DIAL) programme
Advised 20+ government agencies in SME development and more than 5,000 SMEs in 27 industry groups in Asia-Pacific, Eastern Europe and Africa
Islamic500 – listed as one of the world's top 500 prominent and influential personalities in the Islamic world and economy (A.I./Fintech)
Presently the Honorary Consul for The Republic of Cabo Verde (West Africa)
Board of Governor for Republic Polytechnic (Singapore) and Advisor to its School of Infocomm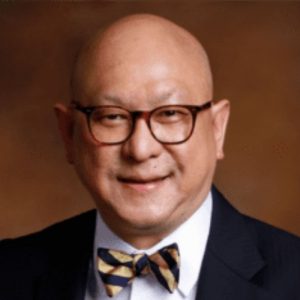 Charles Cheong
Founder / CEO,
AI Future Asia Pte. Ltd
Charles is an accomplished in professional in Procurement Services, Aviation, Financial Services, Blockchain, Banking Operations & Technology and Asset Management industry with 30 years of experience in Asia Pacific out of which 7 years are in Commercial / Business Aviation.
Charles has multi-disciplinary working experience in sales, technology procurement, business/ corporate advisory, private equity, Aircraft Leasing & Charter, Portfolio Product Development for both Non Shariah and Shariah Compliant Investment grade product for institutional clients across the Asia Pacific market
Charles has extensive sourcing, procurement and transactional experience in structuring deals and closed more than 300 deals to date when he was the Procurement Lead in Regional Procurement Office, Citibank Asia Pacific, Singapore Headquarters.
He is fluent in English, Cantonese, Mandarin, Bahasa Malaysia, Bahasa Indonesia