SPECIAL DIALOGUE WITH LEADING EXPERTS IN AI & ANALYTICS
Market research is an indispensable asset for such businesses, providing valuable consumer insights that drive successful product development. As competition increases, so does the strain placed on insights and marketing teams, who must now deliver more results at a faster pace to align with today's level of demand. This, combined with the rapid pace of digital transformation has seen automated market research emerge, enabling faster, more efficient processes with higher accuracy.
Market research automation is the use of technology to complete research tasks that are usually performed by humans to reduce or eliminate the amount of tasks performed manually, speeding up the research process. Automating research is undoubtedly the way of the future, eliminating time wasted on menial tasks to be better spent on developing superior products and services to the market.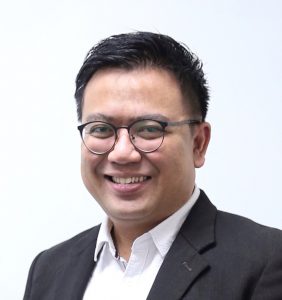 M Nazri
Adj Practice Prof (AI), Founder / Group CEO, MyFinB & CE.A.I; Honorary-Consul, Cabo Verde (West Africa)
Recently appointed and conferred with the title of Adjunct Professor (AI Practice) by Sunway University effective June 2020.
Awarded Asia-Pacific Young Business Leader Award (AI/Innovation), Top 30 Globally Attractive Companies and Top 25 Hottest Fintech in Asia-Pac
IFN's Global Winner for Best Data and Analytics Platform 2019
Currently serves as an AI advisor to more than 20 public and private institutions as part of the Digital AI Labs (DIAL) programme
Advised 20+ government agencies in SME development and more than 5,000 SMEs in 27 industry groups in Asia-Pacific, Eastern Europe and Africa
Islamic500 – listed as one of the world's top 500 prominent and influential personalities in the Islamic world and economy (A.I./Fintech)
Presently the Honorary Consul for The Republic of Cabo Verde (West Africa)
Board of Governor for Republic Polytechnic (Singapore) and Advisor to its School of Infocomm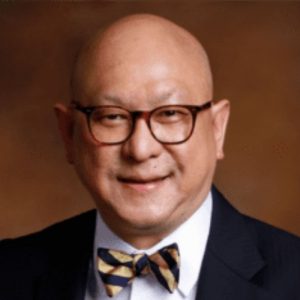 Charles Cheong
Founder / CEO,
AI Future Asia Pte. Ltd
Charles is an accomplished in professional in Procurement Services, Aviation, Financial Services, Blockchain, Banking Operations & Technology and Asset Management industry with 30 years of experience in Asia Pacific out of which 7 years are in Commercial / Business Aviation.
Charles has multi-disciplinary working experience in sales, technology procurement, business/ corporate advisory, private equity, Aircraft Leasing & Charter, Portfolio Product Development for both Non Shariah and Shariah Compliant Investment grade product for institutional clients across the Asia Pacific market
Charles has extensive sourcing, procurement and transactional experience in structuring deals and closed more than 300 deals to date when he was the Procurement Lead in Regional Procurement Office, Citibank Asia Pacific, Singapore Headquarters.
He is fluent in English, Cantonese, Mandarin, Bahasa Malaysia, Bahasa Indonesia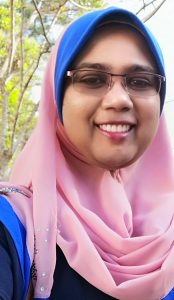 Dr Hafizah Hajimia 
Senior Lecturer
Academy of Language Studies
Universiti Teknologi MARA
Cawangan Perlis, Kampus Arau,
Dr. Hafizah Hajimia obtained her PhD in Applied Linguistics from Universiti Utara Malaysia (UUM). Currently she is a Senior Lecturer at the Academy of Language Studies, in Universiti Teknologi MARA (UiTM), where she teaches postgraduate courses in Applied Linguistics.
She currently is the committee for Language skills course, Entrepreneurship Internationalization, Collaboration & Industry network Research grants, Writing & Innovation. 
Her teaching career began as an English teacher in a government school in Malaysia followed by English lecturer in a few colleges. Her area of interest includes ESP, TESL, genre & discourse analysis, corpus linguistics, second language acquisition, sociolinguistics, modern English linguistics and psycholinguistics. 
She has published journals indexed in Scopus and has also completed a number of research grants. She is also the editor and translator certified by ITBM. She has also presented papers in international seminars and conferences where she has delivered a few sessions as Keynote speaker and panelist and helped to organise a number of conferences.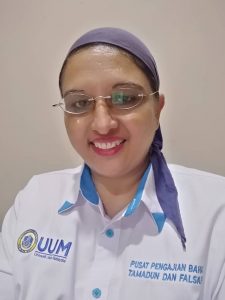 Assoc Prof Dr Manvender Kaur a/p Sarjit Singh
Director | Senior Lecturer
Executive Education and Professional Development
Universiti Utara Malaysia
Associate Professor Dr. Manvender Kaur Sarjit Singh, Ph.D (TESL), M.Ed (TESL), B. Edu (TESL) is a Senior Lecturer in Universiti Utara Malaysia (UUM). She received her PhD in Applied Linguistics, specialising in corpus-based genre analysis, from the University of Technology Malaysia. Currently, she is teaching Research Methodology, Academic Writing, Discourse Analysis and Psycholinguistics to postgraduates.
Her areas of research interest are TESL, ESP, corpus linguistics, genre/discourse analysis, computer-assisted corpus analysis (CACA) approach which she developed during her PhD study, critical discourse analysis, conducting language needs analysis in professional organizations, analyzing learner, genre-specific corpora, and psycholinguistics.
She holds the patent for the CACA approach. She is also keen on developing professional and academic corpus for the purpose of research. At present, she is actively motivating scholars in conducting classroom-based investigations using the CACA approach in order to enhance classroom teaching and learning practices.