Gender Diversification Strategy Brings Positive Impact to AI venture group
: Centre for AI Innovation (CEAI) says a good balance of gender representation has brought tangible and intangible results; forms an important pillar of the Group's Sustainable Development Goals (SDG) roadmap
Singapore, 10 August 2022 – MyFinB, an integrated AI Group, together with its venture builder company, AIV50 and its Centre for AI Innovation (CEAI) Global, believes that there are many capable women who can contribute more in AI projects and ventures, especially if they start early in their careers.
A 2020 World Economic Forum report found that women make up only 26 percent of data and AI positions in the workforce, while citing that 'increasing representation and diversity in AI development is crucial for producing better products that deliver value to more people and in avoiding biases.' In addition, the Stanford Institute for Human-Cantered AI's 2021 AI Index Report found that, women make up just 16 percent of tenure-track faculty focused on AI globally.
According to Prof M Nazri, Chairman/Founder of the Group, "Artificial intelligence (AI) has become embedded in everyday life around the world, touching how we work, play, purchase and communicate. The power of AI lies in its potential to improve lives, but this potential can only be realized if AI represents the entire population. Increasing diversity in AI development is crucial to delivering equitable outcomes."
"Moreover, I have seen that most AI projects have the risks of delivering erroneous outcomes due to bias in data, algorithms or the teams responsible for managing them. One of the more effective ways to address bias in AI is to engage diverse teams throughout the process. Diversity means including a variety of perspectives from different ethnicities, genders, ages, skills and experiences in the teams that are developing AI. Such diversity can enable AI teams to develop more products that can have a positive impact on a wider audience of users," he observes.
In a recent internal review, Prof Nazri shared that the Group has around 40% female representation across its project teams of around 80 members, but aims to hit 50% by the end of this year. Similarly, its Applied AI courses are also attended by women with a similar figure.
Most recently, one of the Group's female members has been promoted to become the Head of Partnerships (People & Technologies), Ms. Addiennur Hamizah (Mizah) a 27-year old Singaporean who only graduated three years ago from Nanyang Technological University (NTU) in BSc (Mathematical Sciences).
She adds, "The work of a venture studio fascinates me, especially if it deals with AI and its various applications to so many settings. I spend a lot of time researching, interacting and implementing many projects that are very meaningful to people, industries and society in general. This is the most valuable part of the job that money can't buy or education in school can't provide.
"I never consider myself as a minority, by race or gender, when it comes to the work that I do in the Group. I enjoy interacting with more than 100 partners virtually each day. They can be AI experts, channel partners, business leaders or institutional clients who have amazing perspectives on the industries and how these can be impacted with AI. I am fortunate to be given the exposure and guidance by the Management team," Ms. Addiennur explains.
"I am happy that I am recognised for my work contributions so far – the management has even given me equity ownership at the Group and at the project level. These have become a primary source of motivation for me to drive performance. Millennials like me would always appreciate a combination of rewards and a portfolio of experience that is meaningful and impactful, although I must admit they may not enjoy the long hours due to various international time zones attached to global projects or initiatives. To me, as long as these are meaningful for me in this Life and thereafter, I am all for it. Millennials must think long-term to become sustainable themselves," she quips with a laughter.
Prof M Nazri notes that the emergence of women business leaders in the AI ecosystem is an "important trend that cannot be missed". They are an "inspiration to the millennials like Mizah who can emulate their thought processes and translate these into actions while designing impactful solutions for the industries."
"The target of 50% women representation across our working groups and business verticals is an achievable target. We see this composition can drive results and outcomes better, as seen in the past and current state. We also want to create more female founders in AI ventures who can make a difference to society," he opines.
To achieve the 50% goal, the Group has embarked on a five-year training and development plan to develop a pool of around 1,000 non-technical female trainees, without the need for coding or programming. They start as young as secondary schools, to working adults and professionals. Scholarships by CEAI will also be given each year to around 10% of each cohort who cannot afford any fees or are "blocked" from any opportunities due to limited social capital or professional network ; yet they may have unique ideas that can have a great impact on society, supported by a resilient, never-say-die attitude.
There are 3 types of training courses that will be rolled out by CEAI, starting this month for the Women in Tech / AI (WITAI) series:
1. Free of charge: 1-hour monthly sessions to raise awareness of how AI is being applied all over the world by industries
2. Short courses: 2.5 hour sessions that cost as little as US$50 per pax.
3. Professional AI certification programme: From 4-week to 3-month programme that also comes with apprenticeship, AI prototypes, venture funding and potential job opportunities that ranges between US$250 – $1,500 per course.
In the AI World Summit organised by CEAI recently, more than ten women speakers shared the merits of AI adoption that can positively impact society. Their quotes are (please refer to the next section).

For further details, please contact corpcomms@myfinb.com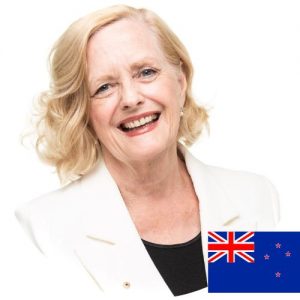 "Governance of data is an important part of the fiduciary duties of the board of directors. AI can be effectively used here by the management in detecting fraud in the audit process or in compliance procedures."
Jane Diplock AO
Chairman,
Abu Dhabi Global Market (ADGM)
Regulatory Committee Director,
Singapore Exchange Ltd (SGX)
Chairman Governance
and Nomination Committee,
International Integrated Reporting Council (IIRC)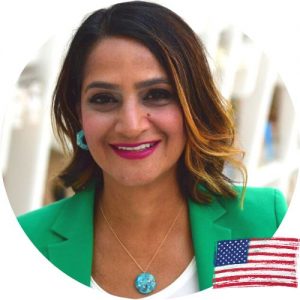 "The government, private and the non-profit sectors should come together with an AI enabled and integrated ecosystem. This will allow entrepreneurs to come up with innovations that combine both technology and sustainability goals to create a better future for all."
Samrah Kazmi
Founder & CEO,
Women in Sustainable Innovation;
Innovation Strategist,
RESRG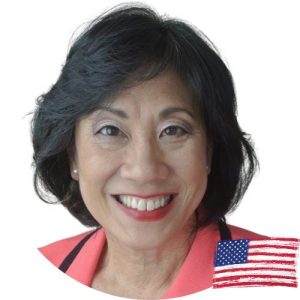 "When done correctly, AI supports in this formidable process not just by analyzing data but also by suggesting recommendations that support decision making."
Dr. Cheemin Bo-Linn
CEO, Peritus Partners Inc;
BOD Audit Committee,
Tech/ Cyber / Lead, NASDAQ:
BMCH & TSX.V: BLN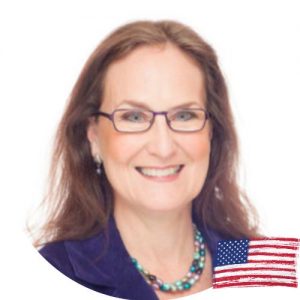 "AI as everything else comes with its own risk as well as opportunities. This brings us to the responsibility to educate ourselves and our people to inculcate ethical values and build on its strength."
Dr. Andrea Bonime-­Blanc
CEO & Founder,
GEC Risk Advisory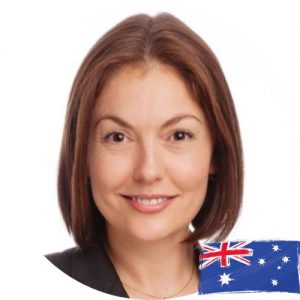 "With the world giving priority to ESG (Environmental, Social and Governance) performance, the challenge is not about the number of jobs, but about the capabilities and skills required for those jobs."
Philippa Penfold
CEO / Co-Founder,
People Collider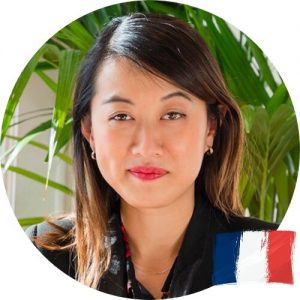 "AI is a key enabler in the health care sector and is changing the way healthcare works today. With quality data and efficient support companies, AI enhances the complete healthcare value chain…"
Stephanie Trang
Managing Director AI For Health,
Startup Inside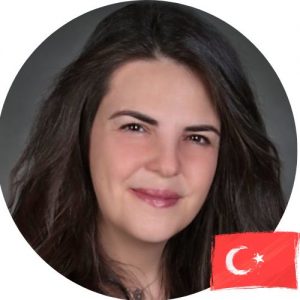 "AI supports the UN SDGs by promoting and facilitating higher levels of economic activity and policies that lead to financial inclusion. The main challenge with finance is the trust factor."
Kübra Koldemir
Sustainability Researcher,
Argüden Governance Academy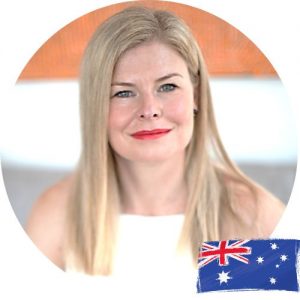 "Cognitive skills differ with gender diversities and this has an effect on decision making. AI-enabled research and analysis has the versatility to factor in the difference in the cognitive skills of both genders."
Michelle Duval
CEO & Founder,
Fingerprint for Success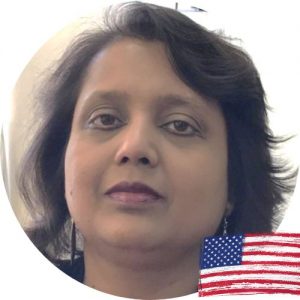 "AI can be used not only in patient diagnostics and detailed medical analysis but it can also assist in medical services such as scheduling appointments etc. 24×7."
Shrabani Jain
Chief Product Innovation Officer,
Catalia Health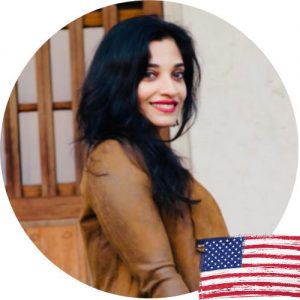 "Using AI, the employers can up-skill and re-skill their employees to be more adept for the future…AI and automation together, support in boosting human efficiency."
Rudmeela Nawsheen
Founder and CEO;
ConfigVR and ConfigRbot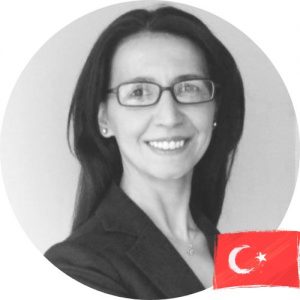 "Artificial intelligence can help the board in making decisions that can bring improvement using the technological tools."
Ayşe Kaşıkçı
Independent Investment Consultant
and Co-Benefit Consultant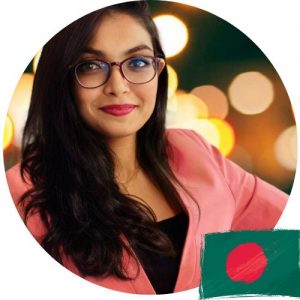 "Big data, when utilized for innovation, using AI, can add immense value. With the predictive and prescriptive aspects of AI, big data can enhance business processes to create a huge SDG and ESG impact."
Farzana Afrin Tisha
Country Director, Women in Big Data;
Advisory Board Member, Global Chamber ® Dhaka;
Community Leader, AWS User Group Bangladesh.